Día de Los Niños/Día de Los Libros
April 30, 2022 at 10:00 am

-

12:00 pm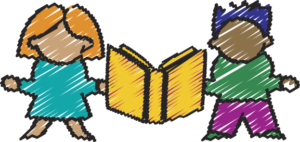 Celebrate the importance of literacy for children of all backgrounds by playing lotería, doing crafts, getting a free book, and learning about different countries of the world at this bilingual open house event.
Celebre la importancia de la alfabetización para los niños de todos los orígenes jugando a la lotería, haciendo manualidades, recibiendo un libro gratis y aprendiendo sobre diferentes países del mundo en este evento bilingüe de puertas abiertas.
Photo Disclaimer: Staff often take pictures during library programs. The library uses photos in its publicity, in social media, and on its website. If I do not want my photo used, I will contact Anna at abartlett@orangecitylibrary.org and the library will do its best to honor that request.
Descargo de responsabilidad sobre fotografías: el personal a menudo toma fotografías durante los programas de la biblioteca. La biblioteca utiliza fotografías en su publicidad, en las redes sociales y en su sitio web. Si no quiero que se use mi foto, me pondré en contacto con Anna en abartlett@orangecitylibrary.org y la biblioteca hará todo lo posible para cumplir con esa solicitud.